CBD is a shortening from cannabidiol and is a cannabinoid that naturally exists in hemp. CBD has recently gained popularity and brings a number of benefits like relieving symptoms of different serious illnesses.
One of the most popular and effective ways of consuming CBD is vaping. This article includes important things to know about CBD vapes before purchasing.
What is hemp oil?
Hemp seed oil, or simply hemp oil is oil acquired by pressing hemp seeds. It is produced from Cannabis sativa that doesn't contain too much Tetrahydrocannabinol (THC). Unrefined and cold-pressed hemp oil color varies from dark to light green. Refined hemp oil doesn't have any color and has a mild taste.
What is CBD oil?
CBD is an abbreviation for cannabidiol, which is one of the active components contained in Cannabis plants. Unlike Tetrahydrocannabinol (THC), CBD is non-psychoactive which means you don't get "stoned" from it. But CBD still can give you health benefits in the same ways as THC and relieves such conditions as anxiety, addictions, and post-traumatic stress.
An important note here is that there is a difference between CBD oil tinctures and CBD oil for vaporizers. CBD oil tinctures are actually oil-based and are by no means suitable for vaping, whereas CBD vape oil is only called this way and doesn't contain any actual oil.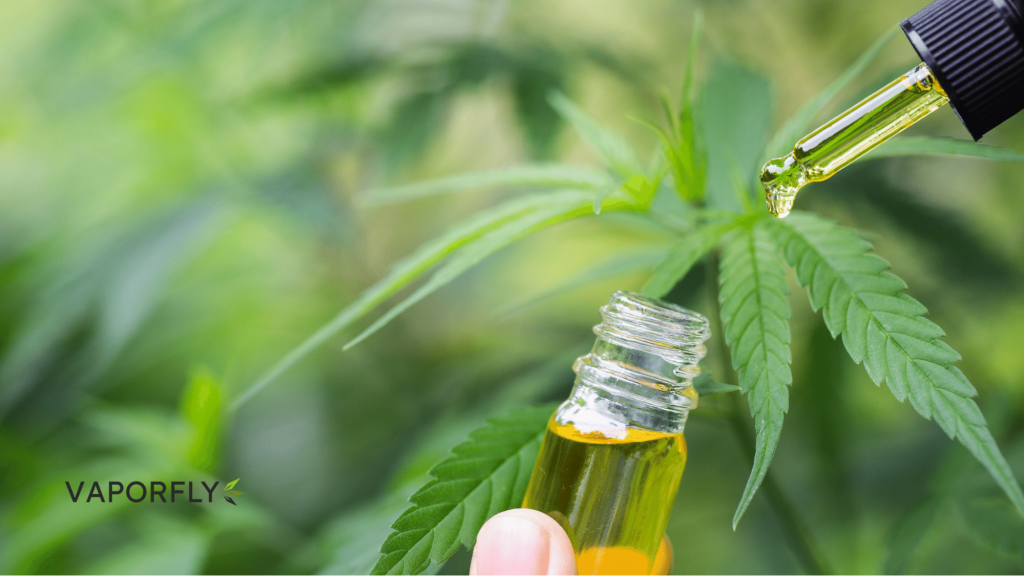 What types of CBD are appropriate for vaping?
CBD vape juice
Sometimes CBD oil tinctures are confused with CBD for vaping, be careful when reading labels. Don't take the risk of inhaling or offering someone liquids you are uncertain about. The label should either contain words like vape juice, e-juice, e-liquid, etc., or be oil-free.
CBD cartridges
A CBD cartridge including a vape pen is the quickest way to consume CBD and a good start for someone who is new to vaping. All you need to do is connect the cartridge to a battery and it is ready for use.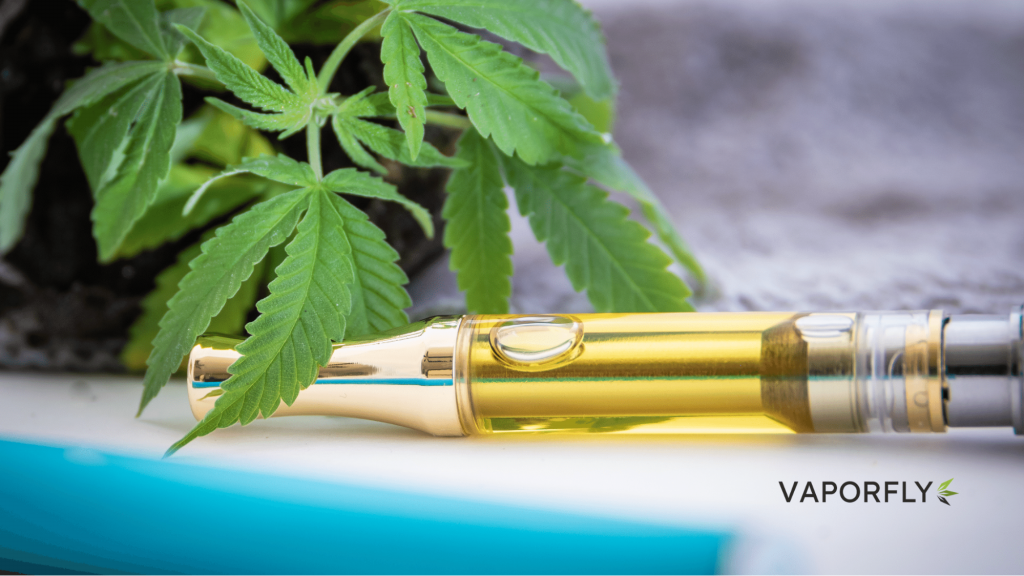 Is CBD legal in the US? CBD products derived from hemp (<0.3% THC) are legal on the federal level but may be illegal in some states. Therefore, vice versa with CBD products derived from marijuana, they're illegal on the federal level but may be legal in some states, so before considering your purchase, check the laws of the state you're in.
Benefits of CBD
CBD is a type of cannabinoid. Cannabinoids are chemicals that are contained in marijuana plants. The main difference between CBD from THC is that it doesn't cause intoxication and the "high" condition. Despite the fact that CBD oil doesn't give such effects it helps to overcome the conditions described below.
Anxiety and depression – According to this research, CBD helps to handle anxiety and especially social adjustment issues with a decline in productivity.
What a dose of CBD can do:
Reduces stress
Soothes anxiety psychological effects
Improves sleep
Epilepsy – As it was concluded in research in 2020, a group of people who were taking commercial CBD products, had 70% increased seizures, and those who were taking prescribed CBD products, had a 39% decrease.
The research on the impact of CBD on seizures is still underway, but it is currently confirmed that CBD treats two rare forms of epilepsy.
Physical pain – Another effect of CBD oil is that it helps handle physical pain. CBD products have a positive effect on people after chemotherapy. Moreover, CBD relieves symptoms of arthritis, chronic pains (headache, postsurgical, post-trauma, lower back, cancer pains).
Cancer – There is no proven research that cannabinoids can cure cancer, but according to the National Cancer institute THC and CBD chemicals can help with the side effects of cancer and its treatment.
CBD side effects
Due to the fact that marijuana is illegal in many places, it imposes restrictions on research. Nevertheless, possible studies that are available to conduct in existing conditions, have revealed the following:
Physical weakness
Dry mouth
Hallucination
Reduced appetite
Insomnia
Increased irritability
We believe there should be more freedom created for the researchers to be able to understand what group of people and of what age are more exposed to CBD side effects and or what conditions are most likely to cause those effects.
The bottom line
Make sure it is legal in your state before purchasing CBD. Remember that the correct dosage is either prescribed by a doctor or calculated according to body weight and or symptoms a person is diagnosed with.
Here are some dosage information based on body weight: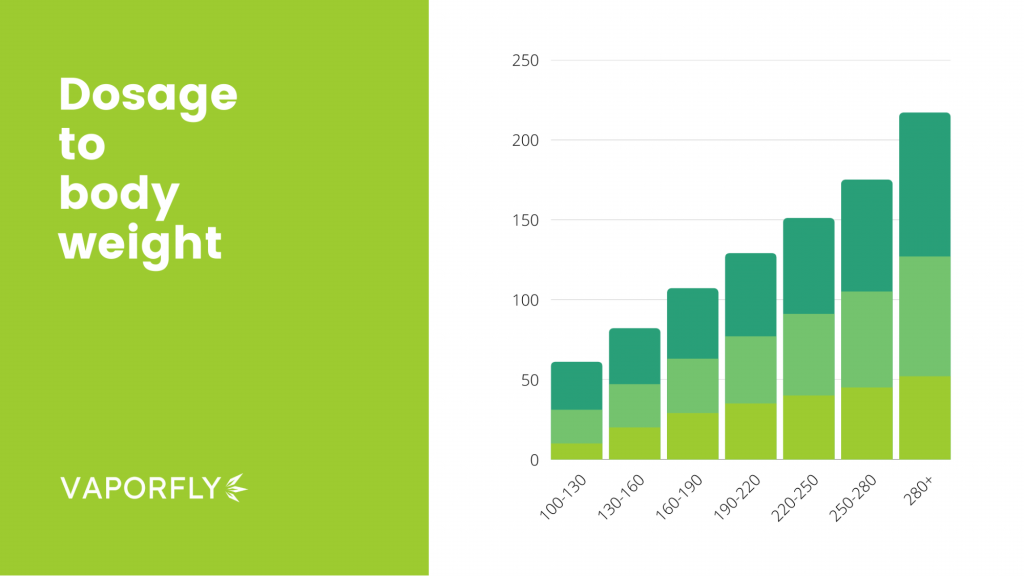 Remember that CBD e-liquids shouldn't contain oils. Starting with CBD cartridges are best for beginners who want a quick and convenient way to vape.